To encourage the development and use of a wider variety of dairy promotions, Allied Milk Producers' Cooperative sponsors a Special Incentive Award, open to all Pennsylvania County Princesses and Alternates. Allied will reward any county Princess/Alternate for carrying out one or more of the promotions outlined on the "Ideas for Special Promotions" sheet. The promotion must be identifiable from the idea sheets, but must be expanded or elaborated upon. Other original activities are encouraged but must be approved in advance by Allied Milk Producers.
Allied has a limited supply of hand-out items for Princess promotions. Included are: litter bags, sponges, jump ropes, pencils, crayons, coloring activity books, post-it notepads, etc.
Each year, through the state's dairy princess program, approximately 35,000 leaflets of 20 dairy recipes are distributed throughout the state. These leaflets have been developed and printed by Allied Milk for each county princess to use as a handout at her promotional functions.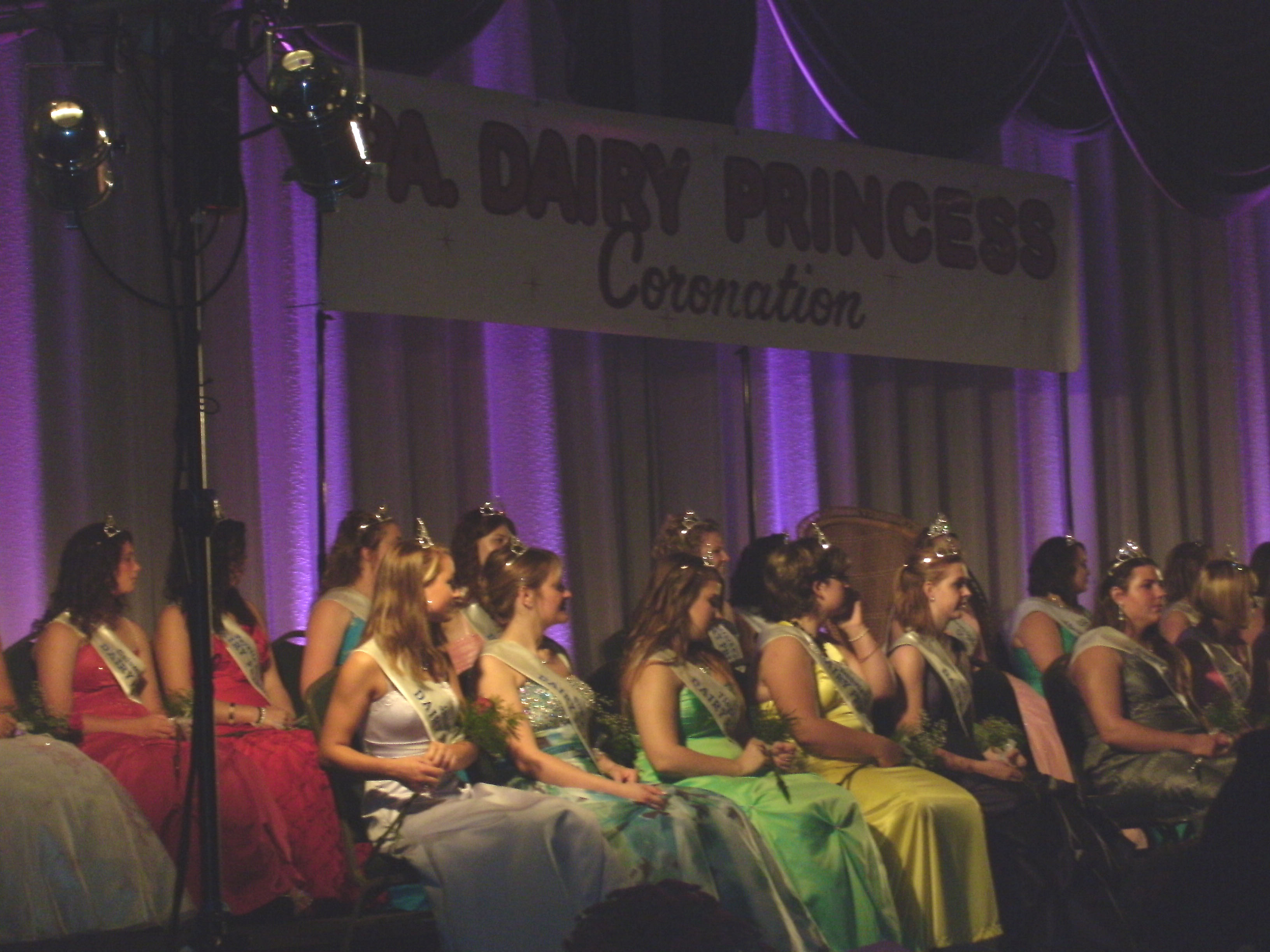 Young ladies from all over Pennsylvania competed in a number of categories the weekend of September 24th, 2011, to win the honor of becoming the 55th Pennsylvania Dairy Princess.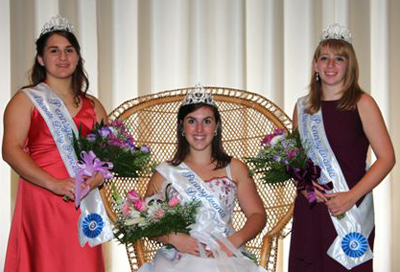 2011-2012 Pennsylvania Dairy Princess royalty include

(from left to right)
Alternate Dairy Princess Deidre Bollinger (Lancaster Co.)
Pa. Dairy Princess Gabrielle Elizabeth Murphy (York Co.)
Alternate Dairy Princess Courtney Brant (Somerset Co.)

To learn more about the Pennsylvania Dairy Princess Program, go here